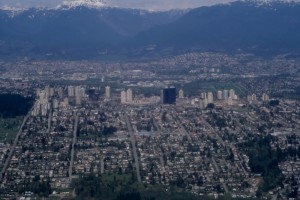 The Health & Community Design Lab is the fortunate recipient of the Gordon Price photo collection. Gordon's tremendous generosity is matched by his photographic skills in this compilation of nearly 30,000 images that capture three decades of urban issues.
Gordon Price is the Director of the City Program at Simon Fraser University, and an Adjunct Professor in the School of Community and Regional Planning at the University of British Columbia. In 2002, he finished his sixth term as a City Councilor in Vancouver, BC. He also served on the Board of the Greater Vancouver Regional District and was appointed to the first board of the Greater Vancouver Transportation Authority (TransLink) in 1999. Gordon Price also sits on the Boards of the Sightline Institute and the International Centre for Sustainable Cities, as well as being a member of the Advisory Council of the Wosk Centre for Dialogue.
Currently, Gordon's images are featured on our homepage. We will be offering a gallery of his photos on this page in the future. Please check back soon.